Challenge
Zeelander is a high-end boutique yacht brand who wanted to break away from the conventional depiction of yachts which are typically focused on technical specifications. Zeelander aspired to create something extraordinary. They asked us to showcase the yachts like a piece of art and also to think beyond the product — creating a lifestyle brand that people desire.
Approach
In collaboration with Zeelander, we crafted an identity that reflected their values —desire, serenity, sophistication, and sensual appeal. We aimed to elevate the emotional connection to Zeelander yachts and build a lifestyle around the product that felt timeless and sophisticated.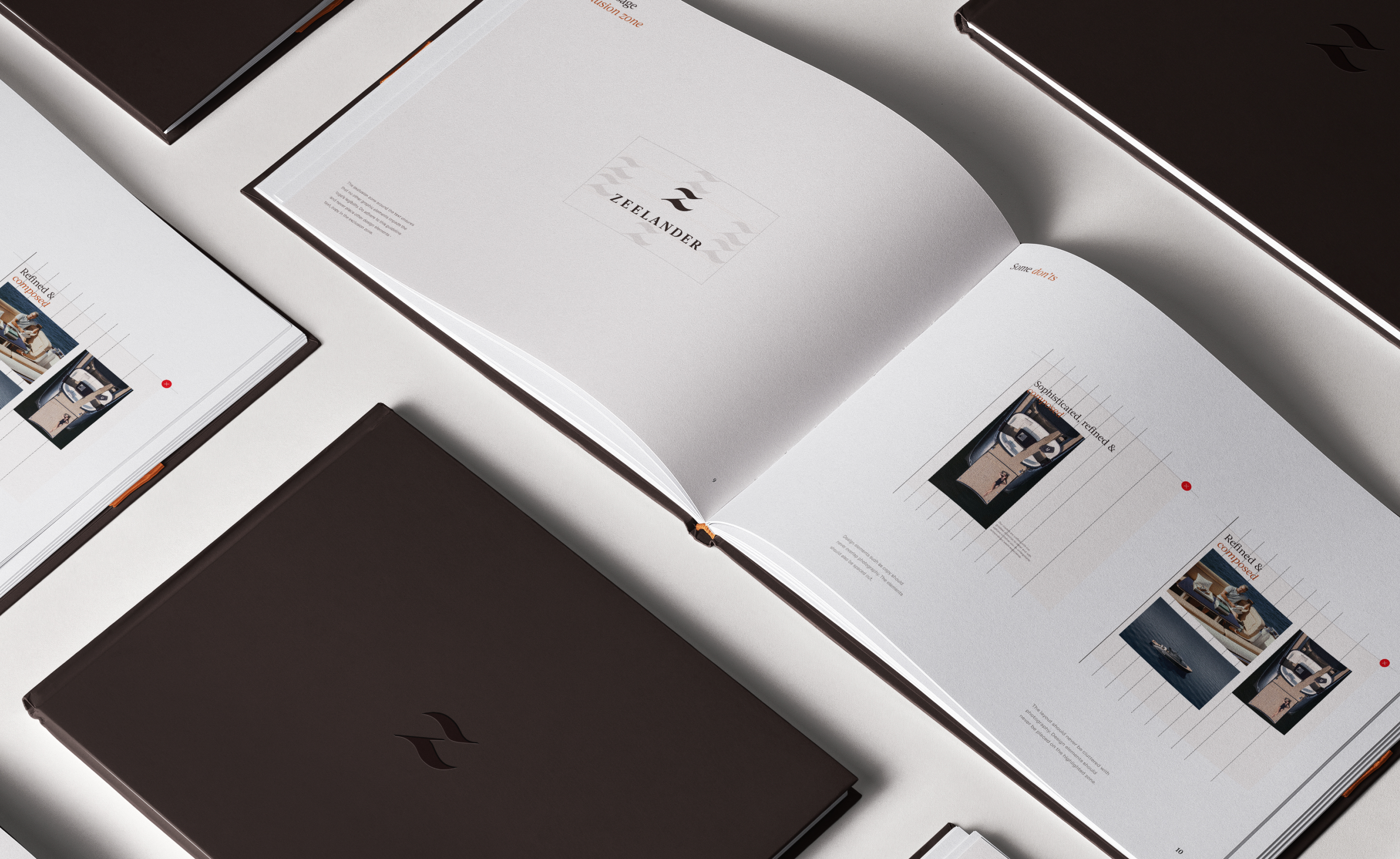 Brand Identity
The typography chosen for Zeelander embodies a refined elegance — we chose a serif typeface with unique curves that reflect the yacht's design. This was combined with a timeless palette of warm white, deep brown, and soft ecru tones paired with a Dutch orange and deep green accents.
Colours
Brand Colours
Fonts
Acta
Fonts
Messina Sans
Photography
Photography plays a crucial role in creating the timeless and contemporary image of Zeelander. The exceptional imagery features prominently in the identity. The photographs not only highlight the sensual design of the yachts, but also showcase a lifestyle around the brand.
Website
We took a balanced approach between telling the product's story and creating desire for a lifestyle. Photography is elevated through minimal and clean layouts in combination with serene motion design — guiding the user through the site as they immerse themselves in the brand experience.
Social Channels & Newsletter
Every touchpoint with the Zeelander brand is true to their spirit, not just visually, but also verbally. We crafted a tone of voice for the brand that is modest, sophisticated and honest.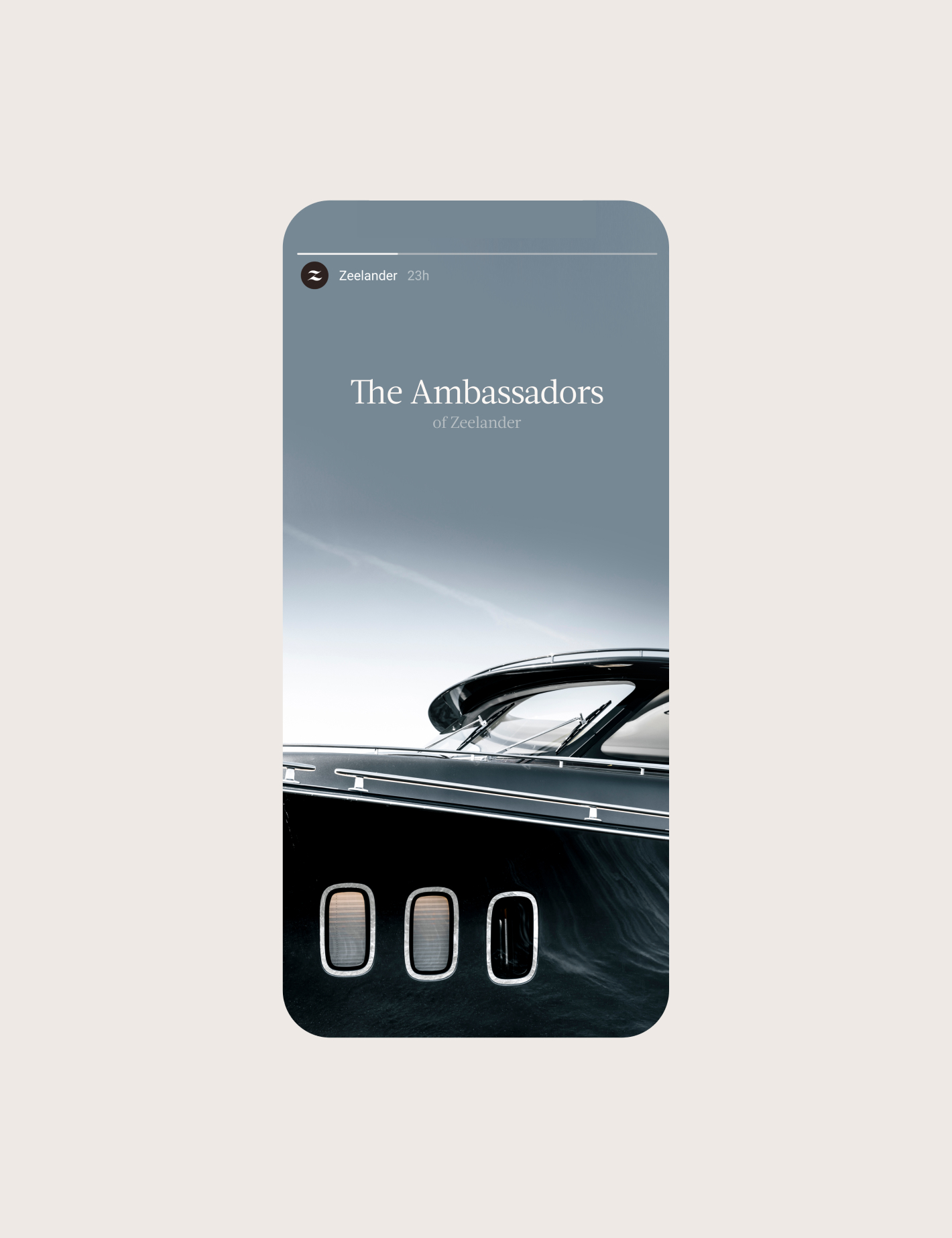 The Result
We elevated Zeelander from a traditional brand to an iconic, contemporary lifestyle brand. We captured the essence of the yachts and translated it into a delightful end-to-end experience that creates desire. The comprehensive brand guidelines we've crafted supported their efforts to uphold the new visual identity with consistency and ease.