Challenge
As part of a new tyre launch, create an experience that will keep tyre resellers on the edge of their seats. Usually part of an annual live event, now made digital.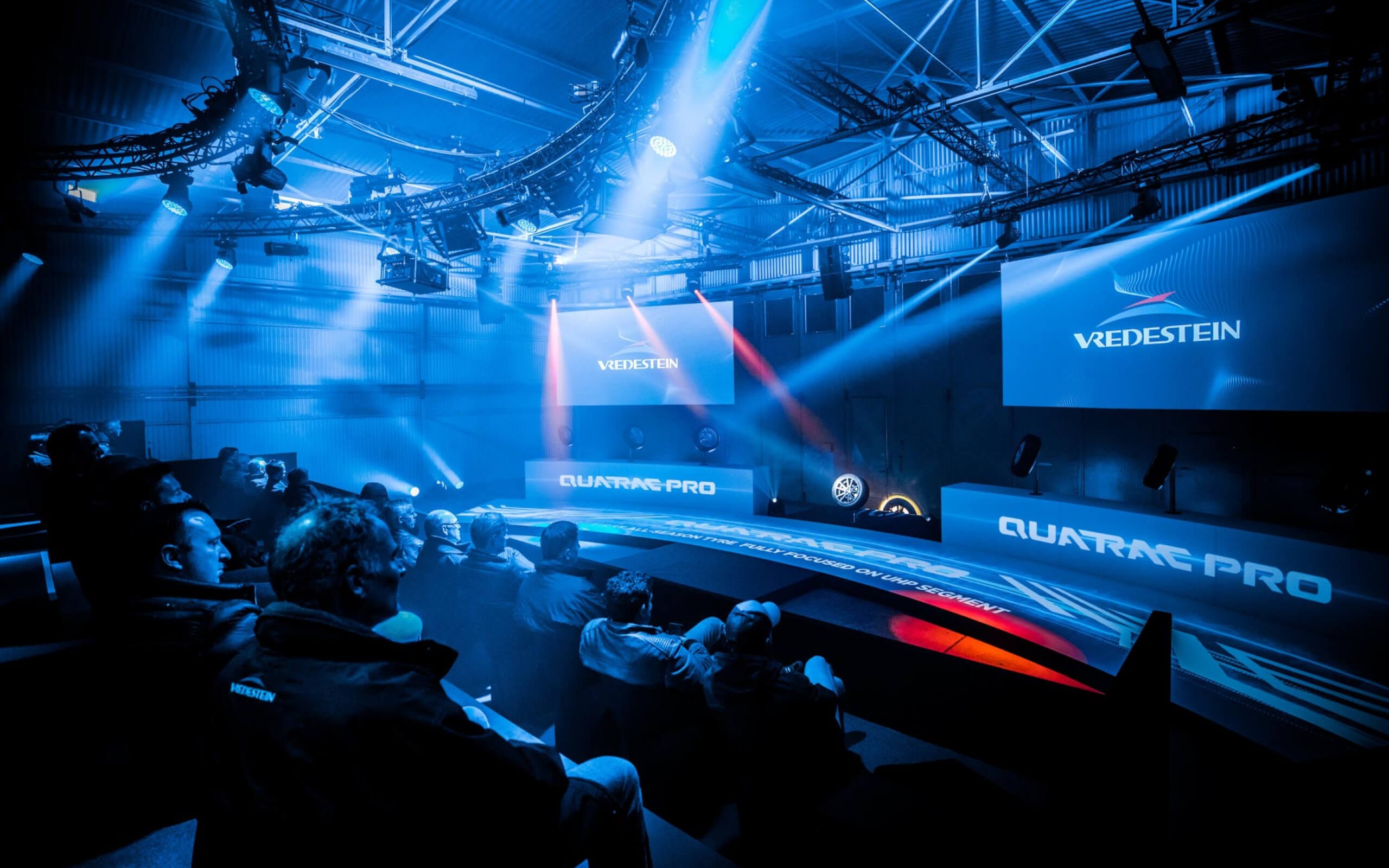 Approach
At a physical event resellers don't have to imagine a product – they can experience it first hand. We set out to prove that a digital event could be just as engaging, if not more.
The Museum
We set out to introduce both a new brand identity and a new product in one go. Going through the museum, several installations were presented integrating both introductions, making it art objects.
Result
We created an immersive virtual tyre emporium filled with rich interaction, 3D product fly-throughs, guest speakers, interviews, product information etc. Though it wasn't the real world, it offered guests a richer experience than they would have had at the physical event.
Let me tell you this: we were blown away by the event, it was really fantastic. Rōnin did an amazing job at showcasing the identity and telling the story of the new brand, the space looked phenomenal, the animations and videos were super powerful. It was such an inspirational way of launching a brand.